70s invasion Glam - KENNY YOUNG, J BASTOS, KIDS from CAPER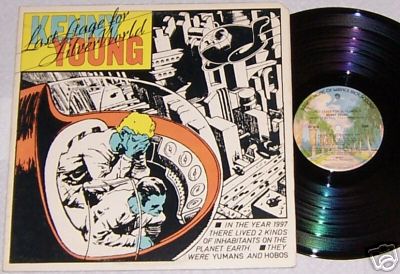 *
KENNY YOUNG's 'LAST STAGE FOR SILVERWORLD' long lost lp from '73, featuring none other than NOOSHA FOX and KENNY YOUNG from the band FOX, allthough she was credited here as AMANDA.....this was after her folk period with WOODEN HORSE ( see page 18 ), and before FOX, this surfaced about '73 or so, here is the tracklisting of this sci-fi rock lp of which we know has to be GREAT......
side one, AMANDA IN A SILVER WORLD / LIGHT TO LIGHT / PLAY ELECTRIC WATERS / LAST YEAR OF THE BLUE MEN / UNDER THE BOARDWALK / BLUE MEN SERENADE , side two , DAWN / WAKE UP NAVAJO / SOLITARY SING SONG / TEYO-STARLIGHT SCORPIO / PISCES BABIES / LAST STAGE FOR SIVERWORLD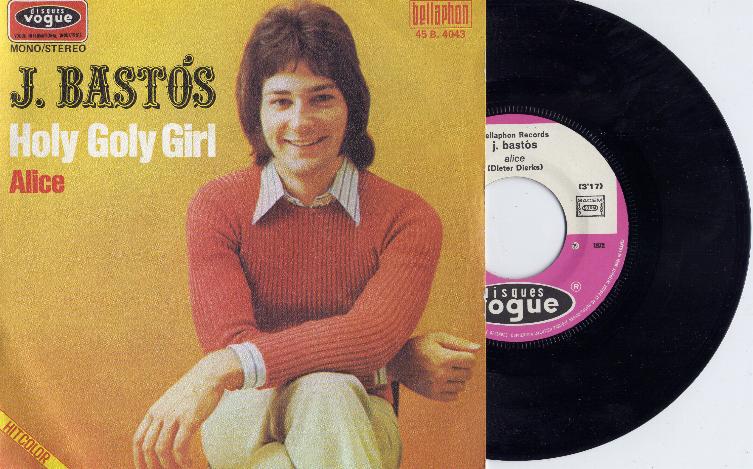 !
J. BASTOS released this superb glam 45 'ALICE' around '72 which musically is along the lines of SWEET, but sounds real crazy, he also released one of the greatest 45s of the era 'LOOP DI LOVE' which sounds like an old time drug dealer doing a bubblegum song, really out of this world, and J. BASTOS is reviewed either on page 3 or page 5 of the 70s invasion

---
During a NDE, you can't tell if you were in that light for a minute of a day or a hundred years. (Jayne Smith)

Earthly time has no meaning in the spirit realm. There is no concept of before or after. Everything - past, present, future - exists simultaneously. (Kimberly Clark Sharp)

From the onset of this rather superconscious state of the darkness of the tunnel, there was something that was totally missing, and that was what we call time. There's no such thing as time in heaven! As I thought of and formulated a desire or a question, it would already have been recognized, acknowledged, and therefore answered. And the dialogue that took place, took place in no time. It didn't require a fifteen-minute duration in time; it simply happened. (Thomas Sawyer)

http://www.near-death.com/experiences/research13.html

EDGAR CAYCE ~

"Know this: that whatever situation you find yourself in, it is what is necessary for your development. An entity must apply in its associations from day to day a word here and a word there, one today, another tomorrow, and the next day, with the understanding that from such activities in word and deed, self-development will come... When an entity has prepared itself through constant forward movement towards service, the necessary circumstances for change will come about so that he may see the next step, the next opportunity... Haste not and be not over-anxious; for is not the whole of the building of His making " ?

The spirit is life. The mind is the builder. The physical is the result.
---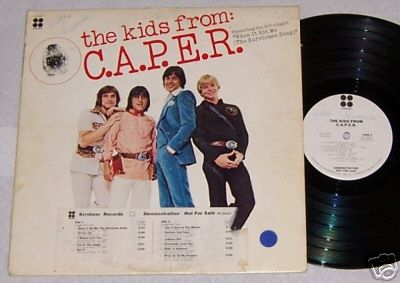 not to laugh as this is not really glam, The KIDS from CAPER was a tv show from KROFFT in '76, and one that we don't think we ever saw as we honestly cannot remember it as we can recall all other shows though, the kids were detectives and were also a rock band that played one song each episode....here is the track listing for this lp -
side one, WHEN IT HIT ME / TIT FOR TAT / I WANNA LOVE YOU / FUN IN THE JUNGLE / SAY IT side two ,LIKE A HERO IN THE MOVIES / ROCKETS AND STARS / LULLABYE GIRL / EVERYBODY LOVES HER / RIDIN' A RAINBOW / WRAP UP ALL MY DREAMS .
some wierdos actually posted lots of info on this show of which you can find on these links ~
http://jartinmyhead.blogspot.com/2006/04/kids-from-caper.html
http://www.70slivekidvid.com/kids.htm
all songs were from '76 and were written by the same team who wrote songs for the ARCHIES and MONKEES :) 'When It Hit Me' ( aka The Hurricane Song) is actually a decent lost pop song featuring male/female vocals, nice looking girl in plain 70s fashion singing here at the youtube video :)
http://youtube.com/results?search_query=When+It+Hit+Me+%28The+Hurricane+Song%29&search_type=