70s invasion ~ Lost 60s ; SMOKEY and his SISTER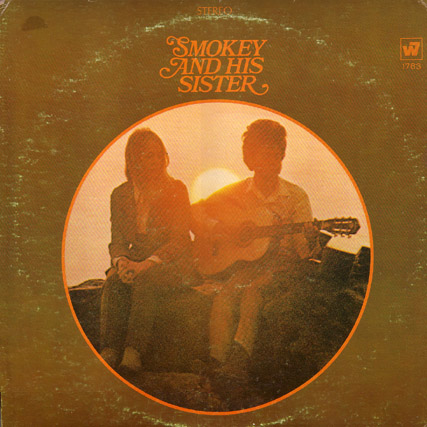 *
updated as of Aug 12th '08
some reviews begun on the Columbia recordings, se bottom....
( NOTE; THE PHOTOS AND INFO ON ST. GEORGE AND TANA AND KATHE GREEN ARE NOW IN A GALLERY ON OUR GATEWAY 6 SO AS TO MAKE MORE ROOM FOR INFO ON SMOKEY AND HIS SISTER HERE AS WE'VE EXPANDED THIS SECTION ) :)
Smokey and His Sister lp '67,
Warner lp tracklisting, Note; this was sent to us with a couple of tracks spelled incompletely, namely #'s 6 and 7, anyways this is their actual lp release in ' 67, the Sundazed cd came out 40 yrs later.......
1 SAUSALITO BAY 2 SOME PEOPLE 3 THE MORNING 4 FOR ALL INTENTS AND PURPOSES 5 SHERIDAN SQUARE 6 IMAGINATION STRANGE AS.... ?
7 WELCOME TO THE MIG ? 8 LONELY TOGETHER 9 THE TIME IS NOW 10 SOMEDAY MORNING 11 DANCING LIGHTS 12 MY FONDEST DREAM....
'SAUSOLITO BAY'
this one is cheerful sunny california pop........'I CAN'T TAKE A JET, THEREs NO WAY TO BE BY THE BAY, SO I'M SITTING IN A VIEW BY MY WINDOW, BEEN HERE LONG ENOUGH I SHOULD KNOW'.......
signed to Warner Bros.....'CREATORS of RAIN' became an underground hit in the winter/spring of '67 and got radio airplay in various u.s. cities, apparently CLIVE DAVIS was not interested and killed any chance the duo would have had,
well folks after not getting much radio play they moved from Colombia Records onto Warner records, so these songs above were actually recorded first, 40 yrs later in '07 Sundazed Records released their Columbia sessions, - great cd of their 2 original singles + 9 other unreleased songs in the style of ; DONOVAN, and a much folkier sounding SONNY and CHER, very pretty melodic california folk-pop, actually this music is very well crafted pop music, some numbers like # 3, and # 5, have a very dreamy quality to them, their vocals sound very nice too :)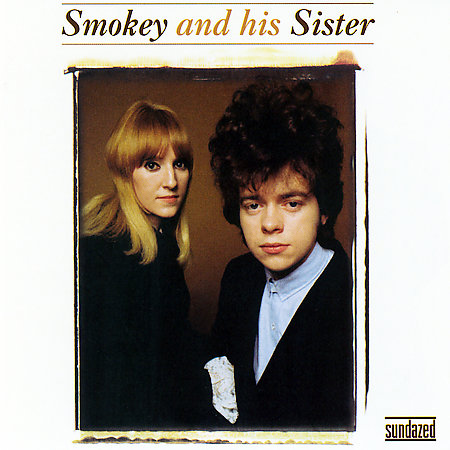 :)
---
excert from The Miracle of Right Thought by ORISON SWETT MARDEN 1910 from page 3 -

' The thing thou cravest so waits in the distance, Wrapt in the silence and dumb---- Essential to thy soul and thy existence, live worthy of it, call, and it shall come'

Ella Wheeler Wilcox

Whatever the soul is taught to expect that it will build.

from p. 27

' When we learn the art of seeing opulently, instead of stingily, when we learn to think without limits, how not to cramp ourselves by limiting our thought, we shall find that the thing we are seeking is seeking us, and that it will meet us half way.

JOHN BURROUGHS beautifully expresses this in his poem 'Waiting' :

I rave no more 'gainst time or fate, For lo! my own shall come to me.

Asleep, awake, by night or day, The friends I seek are seeking me

What matter if I stand alone? I wait with joy the coming years;

My heart shall reap where it hath sown, And garner up its fruit of tears.

Nor time, nor space, nor deep, nor high, Can keep my own away from me.
---
Note ;

this is an edited version of the Burroughs poem, to see the poem intact go here ~

http://www.poemhunter.com/poem/waiting-2/
---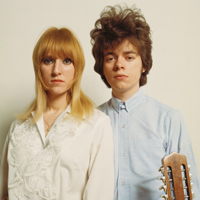 :)
* ... * ... * ...
---
SMOKEY and HIS SISTER ( unreleased Columbia recordings ) tracklisting followed by reviews....

1. Losin'

2. Come and be Mine

3. In a Dream of Silent Seas (You Can Find Me) ( b-side of '66, nov 12th single )

as the title implies this is very dreamy 60s california folk-pop....

4. A Simple Cameo

5. Creators of Rain ( single release '66, nov 12th )

beautiful song crafted very well, their epic tune :)

6. Ever Losin' Lover

whimsical sorta folk-pop number :)

7. Would You Come Home ( single release june 1st '67 )

8. A Far Better Thing

9. A Lot of Lovin' ( b-side release june 1st '67 )

10. Don't Sing to Me of Pride

11. Where There's Fire

12. Please Stay Awhile

13. A Far Better Thing (alternate version)

this last one shows the band approaching psychedelia as could be expected in recordings from these days and it's better than the 1st version # 8 above....cool electric guitar notes lead the song backed by confident vocals from the singers....

' LOSIN '
'the opener is a sweet folk-pop tune sung by both singers.....quiet tone..... NO ONE GOES INTO AN EMPTY ROOM UNLESS THEY FEEL THE GLOOM, AN EMPTINESS CAN EMPTY OUT THE LONELINESS....( Chorus ) BECAUSE THEY'RE LOSIN', LOSIN' EVERYTHING THEY OWN'......
2 ' COME AND BE MINE'
pretty harmonious pop very similiar in style to SONNY and CHER.....' WE'LL DISCOVER WHAT IT MEANS, A LOVE LIKE OURS CANNOT BE GREEN'......
3 'IN A DREAM OF SILENT SEAS ( YOU CAN FIND ME )
dreamy 60s Californian folk-pop.....lyrics to come....
4 'A SIMPLE CAMEO'
ok pop #
5 ' CREATORS OF RAIN'
their ace single.......BEAUTIFUL 60s pop......lies somewhere between SONNY and CHER, DONOVAN and the VELVET UNDERGROUND.....'IN THE BEGINNING THE LAND WAS STAINED, PARCHED BY THE SUN, DESRTS AND RAINS, THEN THE CREATORS OF THE LAND CREATED RAIN......( Vicki ).....I WAS THAT BARREN WASTED LAND, I WAS TOO WEAK TO STAND, THEN THE CREATORS OF RAIN CREATED YOU,.....( Smokey )...HIGH ON A MOUNTAIN....
6 'EVER LOSIN' LOVER'
pure folk like PETER, PAUL and MARY,.......' WHEN I KNOCK AGAIN ON YOUR DOOR AND BEG YOU TO LOVE ME ONCE MORE'.......
7 'WOULD YOU COME HOME'
harmonious organ plays in the background.......'IF I FOUND A POWER OF GOLD, AN OFFERING FOR YOU TO HOLD, WOULD YOU FOLLOW ME'.......?
they were SMOKEY ( Larry ) and VICKI MIMS from cincinnatti ohio, they moved to N.y. and began recording from '66 - '68, they left behind 2 singles and what is said to be a superb lp, disillusioned by the record industry Vicki got married and settled in New Jersey and worked at a convent for 25 yrs, Smokey left for the west coast eventually recording some music with GREG EVIGAN ( B.J. and the BEAR ), Vicki passed away in 2006, Smokey wrote a letter to Sundazed in '07 thanking them for releasing the lp, we here say this is great music, it's the REAL THING....
reviews and more info to come here as well on our Flower Children page, page 18 of the 70s invasion....
Smokey and his Sister links ~
SUNDAZED site ~
1 http://www.sundazed.com/shop/product_info.php?products_id=860
AMAZON ~
2 http://www.amazon.com/Smokey-His-Sister/dp/B000P6R8IG
3 Play it Again Max - Blog with rare 70s/60s records never released on cd ~
http://playitagainmax.blogspot.com/search?q=smokey+and+his+sister
4 RECORD ROBOT ~
http://recordrobot.blogspot.com/2007/01/real-who.html
....photos, reviews and more info to come here on this great little band as we'll be expanding here soon, stay tuned....
:) 70s invasion home ~
http://www.angelfire.com/vt2/70sinvasion/