70s invasion - 70s Pre-Punk ; TRANS EUROPE EXPRESS / PLUMMET AIRLINES / FRENZY
on this page glam band FRENZY are reviewed....
---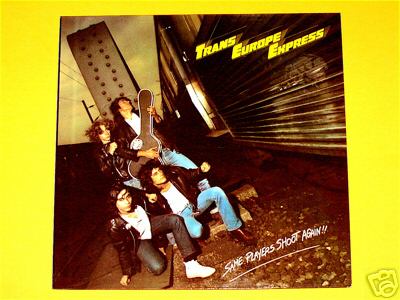 .
TRANS EUROPE EXPRESS had a pre-punk lp released in '76, they may have been from france, the title is the same as a GREAT KRAFTWERK lp....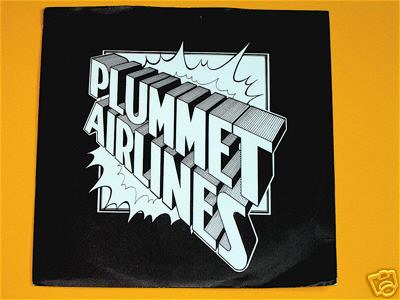 .
PLUMMET AIRLINES had this 45 in '76 in a pre-punk style, they stayed the course and also released more singles developing into a real punk band, and the SEX PISTOLS also opened for them at one of their early shows in '76, see this site for more info -
http://www.kbdrecords.com/2006/08/24/plummet-airline-its-hard-7/
---
excert from The Miracle of Right Thought by ORISON SWETT MARDEN, 1910 - p 196 and 200.

' A millenium will come when fear in all its hideous forms of expression is eliminated. then man will rise to the majesty of perfect confidence, of sublime self-faith; a consciousness of security and freedom of which he has never dreamed, and his power and efficiency will be multiplied a hundredfold . '

' There is a slave whose name is Fear, A trembling cringing thing; There is a king whose name is Will, And every inch a king.

there is no doubt that St. Paul had a glimpse of the union of man with this great creative sustaining Principle when he said ; 'For I am persuaded, that neither death, nor life, nor angels, nor principalities, nor powers, not things present, nor things to come, Nor height, nor depth, nor any other creature, shall be able to separate us from the love of God. '

'Ye shall know the truth ( of your divinity ) and the truth shall make you free'

that is free from the slavery of fear, anxiety, care, free from the bondage of superstition, uncertainty, and limitation, free from the thought of poverty and distress.

see more from this author in our gallery - Lost 60s w/Smokey and his Sister and others.......
---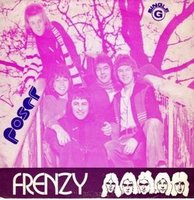 *
FRENZY were a band who surfaced around '76 this single 'Poser/ Things You Do' was released in '76, this is a portugese release, definitely has a UNIQUE sound.....
'POSER'
strong JUNK SHOP Glam sound MUD/GLITTERBAND style with the synths.....about a girl on the scene who was a poser ! ( thats what they called some phony punk rockers who came by later who were pretensious )....'LOOKIN' TO WALK...........YOU DOWN THE ROAD, POSER, POSER, SHE's GOT THE LOOK, GOT THE CLOTHES'......
the 2nd # 'THINGS YOU DO' approaches the - new sound of '76 - along the lines of say EDDIE and the HOT RODS style, cool !
on this RARE 45 sleeve you notice the band are copying the ROLLERS look who actually copied JOOK's look with the tartan......well Frenzy shoulda been bigger, what else did they do ? you can download the songs now at Pure Pop Uk Blog ~
http://purepop1uk.blogspot.com/